Chief Executive Officer
Founder/Director/Shareholder
---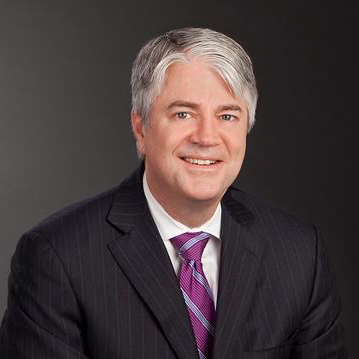 John T. Sughrue established Brook Partners, Inc. in 1994 to capitalize on real estate investment opportunities in the Southwest. Since that time, Brook Partners has evolved into a full-service  development, investment and advisory firm recognized as a leader in the real estate industry, that has a major influence in Dallas. Since its inception, Brook Partners and its principals have been involved in development projects exceeding $1 billion. Mr. Sughrue created the Fashion Industry Gallery (FIG), the contemporary high-end wholesale fashion boutique which inspired hundreds of fashion lines to relocate to the Arts District of Downtown Dallas. His partnering with the iconic Texas Chef Stephan Pyles, in his eponymous 10,000-square-foot restaurant established five-star dining in the Arts District. In addition, Brook Partners developed the nationally recognized art-house, Magnolia Theatre, which was the engine that accelerated leasing at the West Village of Dallas, now considered one of the most successful lifestyle centers in the country. Brook Partners produces the Dallas Art Fair, a best-of-breed national art fair hosted at FIG now celebrating its 15th year.  They also developed Museum Tower, a 42-story luxury condominium high-rise in the Dallas Arts District. The project has changed the city skyline and helped create a new center for living in Downtown Dallas.  As an advisor to an offshore investor, Mr. Sughrue also contributed to the development of Heron Tower, a five-star office building designed by Kohn Pedersen Fox Associates and the tallest tower ever constructed in the City of London upon its completion in 2011.
Initially, Mr. Sughrue established Brook Partners to continue the acquisition and repositioning of distressed assets for his own account. Assets acquired from the RTC, "bad banks" or "bridge banks", insurance companies and other distressed sellers included commercial land, office, industrial (including Brownfields), residential, data centers and theatres and commercial mortgage notes. Each asset was acquired with the strategy to create value through either, or a combination of, aggressive management of operations, budget conscious redevelopment, concise target marketing and communications, and improved financial capabilities of the sponsors. Over time, Brook Partners' expertise was sought by domestic and international investors and institutions leading to advisory assignments involving a multitude of property types both domestically and internationally.
Prior to Brook Partners, Mr. Sughrue served as director of development for SCI Real Estate Development, an Italian investment and development firm affiliated with Pirelli Realty of Milan, Italy, and ROEV of Rome, Italy. In 1991, Mr. Sughrue directed SCI's acquisition of seven office buildings approximating two million square feet from North Carolina National Bank ("NCNB"; the precursor to Bank of America). SCI became NCNB's  largest landlord  in Texas  and later  was awarded  a management contract from the Bank for an additional two million square feet of Bank office space located in third party buildings in Downtown Dallas.  Prior to joining SCI, Mr. Sughrue worked in New York for the Merrill Lynch Capital Markets Real Estate Investment Banking Group and for Chemical Bank's Real Estate Lending Group, where he was involved with in excess of $1 billion of real estate debt and equity financings.
Raised in Boston, Mr. Sughrue received his B.A. in Economics in 1982 from Harvard College and an M.B.A. from The Amos Tuck School of Dartmouth College in 1988. Mr. Sughrue was a founder of Magnolia Pictures, an Austin-based exhibition and distribution film company that opened the Magnolia Theatre in Dallas in 2002. He is also a director and executive Producer of Insignia Films, a New York-based documentary film company heralded for its productions of "The West," a $12 million project for PBS on the history of the American West, and "Amato-A Love Affair with Opera," a cinema verite piece nominated for the prestigious Directors Guild 2001 Best Documentary Award. Mr. Sughrue was a 2002 recipient of the Neiman Marcus Renaissance Award, for significant contributions to the revitalization of Downtown Dallas. Among numerous civic endeavors, he is a founder and director of Veritex Community Bank, a Dallas-based community bank founded in 2010 and rapidly expanding through acquisitions and loan growth. He is a guest speaker at New York University's Graduate Real Estate Development Program.  He is currently President of the Dallas Contemporary.  He was honorary chair of the 2012 Art + Advocacy Auction benefitting the Dallas Children's Advocacy Center (DCAC).  The mission of the DCAC is to improve the lives of abused children in Dallas County and provide national leadership on child abuse issues.  He was a past chairman of America Scores Dallas, an after-school program that promotes literacy among inner-city elementary school children in the Dallas Independent School District.
Professional Affiliations:
Civic
"Mike Rawlings for Mayor" Finance Committee – 2011
"Texans for Tom Leppert" Finance Committee – 2011 – 2012
Mayor Tom Leppert's "Downtown Task Force Committee" – 2008 – 2011
Woodall Rodgers Park Advisory Board – 2007 – Present
"Van Taylor for U.S. Congress" Finance Committee – 2006
Mayor Laura Miller's "Inside The Loop Committee"
Objective – propose initiatives to revitalize Dallas CBD – 2002 – 2005
Mayor Ron Kirk's "Downtown Task Force Committee" – 2001 – 2002
"Ron Kirk for U.S. Senate" Finance Committee – 2002
"Veletta Lill for Dallas City Council" Co-Chair Finance Committee – 1999
Veritex Community Bank – Founder & Director – 2010  – Present
Central Dallas Association (now known as Downtown Dallas, Inc.)
Board of Directors – 1995 – 2001; Executive Committee – 2002 – 2005
The Real Estate Council – 1993 – Present
National Trust for Historic Preservation
Presidio Trust Implementation Plan – Consultant to the privatization of the Bay Area Presidio landmark site – 2001
Reinvestment Zone Seven Board – Sports Arena TIF – 1999 – 2001
Uptown Improvement District
Board of Directors – 1995 – 2001
West End Association
Board of Directors – 1993 – 1994; Chairman – 1994 – 1996; Treasurer – 1997 – 2000
The Dallas Plan – Planning & Greenspace Committee – 1996 – 1998
Downtown Improvement District
Board of Directors – 1993 – 1994
Not-for-Profit
Dallas Contemporary
Board of Directors and Executive Committee – 2015 – Present
Honorary Chair 2012 Art + Advocacy Auction benefitting Dallas Children's Advocacy Center (DCAC)
LaunchAbility Community Advisory Board – 2011 – 2013
Dallas Museum of Art's Jean Paul Gaultier Host Committee – 2011
America SCORES Dallas
Board of Directors – 2004 – 2006; 2008 – Present; Chairman – 2006 – 2008
Business Council for the Arts (formerly known as North Texas Business for Culture and the Arts)
Board of Directors – 2004 – 2005; Executive Committee – 2005 – 2008; Advisory Board – 2009 – 2011
The Dallas Film Society (formerly known as AFI Dallas)
Board Member – 2007 – 2008; Advisory Council – 2009
Dallas Architecture Forum
Board Member – 2007 – 2009
The Fashionistas
Advisory Board – 2007 – 2009